Private Investigation and Process Serving in Beaverton, Portland and all other locations in Oregon, SW Washington and across the USA.
Our office is normally staffed between 8am to 5pm Monday – Thursday and 8am to 4pm Friday.   If we miss your call, we are probably on the phone helping clients.  Please leave a message.   We check messages often when we are working in the field.   You may also send us an email.  If you send a job request via email, we will respond back with a job number so you know we received your email request.   If you do not receive a response to your email, (either we got stuck out of the office or then something went wrong). PLEASE call our office the next business day, just to make sure.
Mailing Address/Secure Mail Box:
PO BOX 157 Beaverton, OR 97075 or 4550 SW Betts #157 Beaverton, OR 97005
Office Address & Appointments: Click Here
Email Address: office@pi-info.com
Phone: 503-643-4274
Fax #: Click Here
Consultations:  You can give our office a call for a free 5-10 minute consultation. Or, you may send us a brief email.   If you would like to have a longer consultation, on the phone, via email or in our office.  Then make a $85 retainer payment on our website, then call or email us to set an appointment.  The $85 per hour consultation is pro rated.  Any part of the retainer that is not used will be refunded or used towards the service you request.  We are not attorneys and we are not providing legal advise.  You will talk directly with an investigator with 34 years experience.

About Us
Mark Ososke, licensed investigator (#33719) and owner/partner, has been conducting private investigations and process serving in Oregon since 1988.  Ten years later, in 1998, the State of Oregon began licensing and regulating Private Investigators and we started PI Services.  Each member of Mark's staff has a minimum of 8 years' experience.  When you care about the quality of your work, your clients get the best results.  Our diligent results and personalized customer service are what our clients tell us they respect and appreciate about us most.  On a personal note, Mark was raised in Portland Oregon.  He is married to an incredible lady, Megan and the father of 2 fantastic children Mitchell & Mackenzie.  Mark enjoys spending time with his family and friends as well as mountain biking, skiing, camping, playing basketball, golfing, watching Trail Blazer & Seahawk games and volunteering with NW Trail Alliance.
Our Staff: Mark, Megan, Mitchell, Karen, Joe, Tim, Robert, Tor, Linda, Doug, Jon, Lloyd, and other PI's.
We carry 2 million of E & O Insurance to protect our Clients.
Feedback
We want your feedback. If you have a question, concern or want to talk about your experience working together, then we would like to hear from you.
Please call or email us.
Thank you,
Mark & Megan Ososke
Owners
Kudos – Customer Testimonials
(If you are happy with our service please do a review and tell Google.)
If you need a reference, let me know.  I would be more than happy to let people know what a great job you guys do.  We are all members of OTLA and huge supporters.  We send people your way if they need an Investigator or Process Server.
-Kristin Kidd- Paralegal at Thomas, Coon, Newton & Frost
Thank you!  We really appreciate your company's honesty and hard work.
-Erin A. Ferreira Paralegal at Rush, Hannula, Harkins & Kyler, LLP
Thanks Mark, I am grateful for all the insight and advice you have provided. It really has meant a lot to someone in my position.
-Nick S.
Good evening, Mark,  Thank you for sending over the reports. From this experience, I have truly gained peace of mind and I am so happy I decided to go through with the investigation. I truly appreciate your time and patience before and during the investigation. Like I had mentioned over the phone, I had never done this before and it made me very nervous. Honestly, I can't thank you enough for answering all of my questions and your quick responses.  Forever grateful, 
-Krystal
Hello Mark, Thank you so much. Yes we are all still doing ok. Everything is still ongoing, it just never ends. I really hope you are all doing well. Thank you so very much for everything you have done for Charity. I can't even imagine where we would be if we didn't have all of your help with everything. Stay Safe! Thank you,
C**** K*****
"In my experiences with Mark over the last 20 years, I have found him to show the highest degree of professionalism, ethical standards, skill and knowledge in the area of Process Service and Investigations. I highly recommend Mark at PI Services."
-Christopher Pfeiffer – Process Server
"I have used Mark exclusively for the past 17 years or so. I have used him both in the Metro area and on the North Coast in association with my Astoria office. Mark has found and served some of the most difficult people I have had to serve. He has found addresses on folks I thought would never be found.  My suggestion would be to call Mark."  Posted on Oregon Trial Lawyers Association-2010
-Marcia Alvey Attorney at Alvey Law Group

"I have used PI for 13 years, they have been able to track down and serve even the most elusive and difficult defendants.  Also great at locating people and their rates are very reasonable."  Posted on OTLA-2010
-Kenneth Dobson Attorney  Chenoweth Law Group

"I have always received excellent service from PI Services. Mark, outstanding work, as always. Thanks."  Posted on OTLA-2010
-Alex Golubitsky Attorney  Case & Dusterhoff LLP

"Everything gets taken care of, that's why we work with you Mark, you are the best!" Sent via Email
-Leslie L. Van Dyk Paralegal   Tarlow Naito & Summers LLP
"Like I've said before, you are the best, Mark "   Sent via Email
-Linda Andrews Riggs Paralegal   NW Injury Law Center
"If only you could see the smile on my face right now!  Awesome, Thanks Mark "   Sent via Email
-Sheila Wagnor – Paralegal   Robert J. Miller Sr.

You guys are amazing! We honestly couldn't be happier and are so glad we found you! 🙂
-Kayla Smith, Legal Assistant to Raymond F. Thomas  @    THOMAS, COON, NEWTON & FROST
"Hi Mark! Just wanted to thank you for your outstanding service!  I so enjoyed working with you AND I want to say THANK YOU.  You were very instrumental in helping me finish such an unpleasant task.  I will most definitely recommend you to anyone needing your service! Everything gets taken care of, that's why we work with you Mark, you are the best!"  Sent via Email
-With Appreciation, P. Harris – Client
I know most of you probably already know about what a great process server Mark Ososke is.  But I can't help it, I just need to sing his praises again.  We have a case were the defendant has turned out to be quite difficult to locate (don't we all just hate that).  Mark learned that the defendant had a date in traffic court, and figured he could have the guy served there.  Unfortunately, it turned out the guy paid his fine without going to court – back to square one (sigh).  Mark emailed me to report the missed chance and we discussed our deadline and budget.  My lawyer was out on vacation, and I didn't have an immediate answer as to budget.  This was on Tuesday.  Well, my lawyer got back yesterday, and today (Thursday) I replied to Mark with our budget.  Mark shot right back that they had already found and served the guy – for half the budget!  So – yet more kudos for Mark Ososke and his team!" Posted on OTLA-2012
-Christy Brewsaugh – Paralegal  David Paul PC
Mark,  I think you guys are doing great. You are knowledgeable, quick to answer questions, and have good turnaround time.  I tell people about how great you guys are to work with whenever I get the opportunity.  Thanks for your help on these. It is really helping to push for change in the industry.
-Tina Boggs -Precision Body & Paint Inc.  Beaverton, OR
My claim for Vehicle Diminished Value compensation stalled due to inaction by Allstate Insurance. My DV consultant, Auto Damage Experts, Inc., referred me to PI Services to assist in filing a claim in Small Claims Court.  The people at PI knew exactly what to do, had all the required filing forms and the PI staff was valuable in perfecting the filing. Their fee was reasonable and their process server was diligent, accomplishing service and getting the attention of the insured's company. They followed up on my filing without prompting. All costs of the small claims filing were paid without dispute by Allstate. I would use them again in an instant and highly recommend them to anyone needing this specialized expertise.     "Mark, I went onto your website to write a referral but couldn't locate the link to do so. Please feel free to post this to your Facebook, Yelp or your site."
-Nick, Portland, OR
Mark, I want to thank you for the great service you performed for me in finding my friend. Even though it had been 36 years since I'd seen her and she had moved several times, including out of state, you were able to find her quickly and I might add, economically.  The rest of the story is that the reason she didn't respond to your first attempt at contact was because at the time I was trying to find her she had experienced a significant health setback. She told me that your letter, follow up letters and her subsequent contact with me have had a positive impact on her recovery. I can't thank you enough for finding her… and at just the right time. Your work may have actually saved a life here. Great job! I posted a couple of reviews for you on yelp and the YP pages.  I can't thank you enough and I will whole-heatedly recommend you and your services. 
-B Hughes.  Client in TX.  Sent via Email and posted on Yelp & YP Pages
I spent over a year and a half working to try and recoup money that was owed to me by a previous room mate. After not getting any responses from him or any payments, i decided to file in small claims court. Once i got the forms to fill out, I felt even more confused and frustrated then I did before. That is when i Found PI services. They took care of everything, from filling out the forms and sending it into the court. They also served the defendant for me and kept me up to date as to everything that was going on. I am now working with them and the courts to reclaim my money. I couldn't have done this without them and I felt that they were considerate and understood where i was coming from. I would refer them to anyone that is trying to get a small claims suit taken care of. They are the best!
-Will D. -Portland  Found on Yelp.com
Mark, I just received the papers from you by mail, very professional, accurate documenting and very reasonable fee.  It was really nice and good to know you.  Hope to deal with you again if my friends or I need your help.  Wish you all the best and thank you for your help and support.
-Moumen A.  – Beaverton Client Sent via Email
I feel so much better, I can't tell you how much you have helped my stress levels with this issue!   I really truly appreciate your help and I will be using you for any future things and telling my friends about your great service.  I was very determined to get this all done today, I imaged the serving process taking an eternity, I found out he had taken the day off today and would be home all day!  I just had to get it to him it was my golden window of karma letting this be possible, and you and your company made it happen!  Just thought it would be rewarding to know how much you really helped today!  Take care,
-Ashley  – Hillsboro  Client Sent via Email
Awesome…you da man!  I am going to be putting you in my "Million Dollar Rolodex" as a resource for my Clients.  Cheers ! 
-Lawrence Beeland Realty Group  Client Sent via Email
I wanted to leave a review on you website but I did not see where I could do it. I really want to say thank you Mark. You were so great during a difficult time. You were persistent in serving my husband with divorce papers and you did it very quickly. I really appreciate your patience and willingness to keep trying to get my husband to come to the door. Mark is really great and I would recommend his services to anyone.  Thanks again,
-Tami in Beaverton  Client sent via email.
Hi Mark,  Thank you again for everything – you are not only excellent at what you do but you have an incredibly kind soul.
-Juli Lake Oswego  Client sent via email.
You guys are the best! I am so pleased with the help and support provided. You saved me a lot of headache, time and trouble. I can't remember how I found you, but you really helped me out a lot!!
-Carla (Realtor in Portland)  Client sent via email.
I just wanted to thank you and PI Services for getting the garnishment completed & served.  We have received our first payment and even though the balance due was a small amount, we are happy that this account is being cleared.  Thank you again!
-Carol Taylor J D L Development Inc.  Client sent via email.
Mark and his team are fantastic. I found myself Backed into a corner, over matched and unprepared when my uncontested divorce suddenly became contested. I needed information and I needed it fast. Mark and Heike were all over it.They got me everything I needed and more than I expected faster than I imagined. I had everything I needed and was prepared to do battle. Though it was no fault of theirs, I got my ass kicked anyway. But what else did I expect? I'm a guy, this is Oregon and she's the devil. It was gonna happen anyway. Seriously though, they are great people, eager to help and even fun to work with. My next divorce? I'm going right back to them. Only next time, I'll go before it's too late.
-Ron S. Client sent via email.
I had a great experience working with Mark and his team. Let's be honest: by the time you're hiring for investigation services, chances are you're going through a stressful situation with an uncertain outcome. While nobody can guarantee anything, what Mark does provide is:
1) An incredibly high degree of responsiveness and transparency to the status of how your 'issue' is progressing .
2) Earning your trust (key, in any high-stakes situation)
3) A willingness to go above and beyond.
4) Getting sh*t done.
I had PI Services perform work related to researching and serving somebody who had 'skipped town': I was extremely satisfied with my outcome (along with their approach) and would easily use them again.
-Mr. V.C.,  Client from Seattle, WA posted this on Yelp
Hello Mark,  Thank you very much for getting Seterus to fill out as per the instructions. I greatly appreciate your help and assistance in this matter.  You made my day.  Sincerely,  -R. Hernandez, Florida  May 2016
Thank you, Mark.   Again, thank you for your help.  It has resulted in an enormous revelation that helps considerably in my case and strategy for a fair and just resolution.  It also resolves my confusion about my relationship with my husband. While the outcome is not pleasant, there is comfort in knowing the genesis of the problems and issues.
-Christine K.  Lake Oswego

Proudly serving all AAA Contractors in Oregon & Idaho for 20+ years!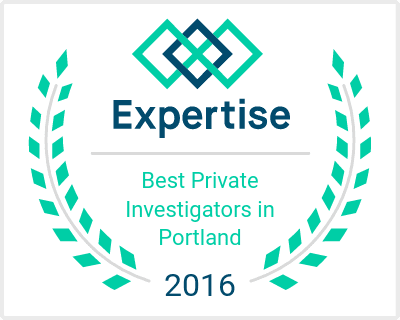 Links in Oregon
Oregon Circuit Courts
Oregon Circuit Court Fee Schedule
Oregon Rules of Civil Procedure
Oregon Revised Statutes
US District Court of Oregon
US District Court Rules of Civil Procedure
Oregon Corporation Division Business Name Search
Charter Banks & Trust Companies doing business in Oregon
Insurance Companies doing business in Oregon
Referrals in Oregon – Businesses you should check out!
When we receive exceptional customer service from a business, we recommend them to others. We feel that exceptional customer service and quality work deserves recognition. We do not get any compensation for this, we do it because we want to, because good people deserve good service.
When we receive exceptional customer service from a business, we recommend them to others.  We feel that exceptional customer service and quality work deserves recognition.  We do not get any compensation for this we do it because we want to.  Because good people deserve good service.
Need an Oregon Attorney?  We work for hundreds of attorneys, we can refer you to some good ones in Oregon.  Hiring an attorney can be one of the most stressful and life changing decisions you will ever make.  Interview many and choose wisely.

Auto Damage Experts
David Smith  503-642-4259 or 888-868-9891  Portland Metro Area
David knows more about cars than anyone I know. Check him out before you buy a used car, or before you settle with an insurance company. He will save you heartache and money. Do you know you are entitled to Diminished value when hit in an accident?  Your insurance company is not going to tell you.  He has helped many of our clients determine fault and damage amounts, and in most cases the Client received more money than the insurance company would originally pay.  Check out his website for info you should know. It's hard to argue with an expert.
Crawford Home Inspections
Matt Fellman  503-650-6957 & 503-362-5809  Portland Metro Area & Salem, OR
Your home is your biggest investment, and you want an inspection company you can trust. Matt took great care in addressing our concerns, and he quickly demonstrated he knew what he was talking about. The first time we used his services, he saved us from buying a money pit. The next time, he gave us the confidence to move forward with our purchase. Use his firm when you want straight answers from honest people. I pity the person who buys a house without calling Matt to check it out first.  He's a contractor and a home inspector.
IS Advisors LLC
David Heim 503-590-8800 Portland Metro Area
PC and Networking Support for Small Business. David works for many of my Attorney Clients. I use him exclusively and trust him with everything. David does not do any advertising, all his clients are by referral, most of them have been with him for 15 or 20 years.  Give him a call and see what he can do for your business.  You can thank me later, as I am sure you will.
Portland Paralegal
503-643-9192   Portland Metro Area
Need a simple will or an uncontested divorce. If you do not need a lawyer then you should check out Portland Paralegal. LeeAnn, will take good care of you and save you a lot of money. If you do not have a will then you should call her today.
Greg Chrisman, Realtor, Caliber Realty Beaverton, OR  503-781-6514   greg.caliber@gmail.com
We met Greg when we were looking at our first house 12 years ago. He was selling a house we were considering. After talking to him for a while I was impressed at how he was straightforward and did not attempt to sell a home that wasn't a good fit. Later we had Greg show us many other houses, and we could tell he was thorough and was not going to let us get in a bad house or a bad deal. A few months later, he found our first house, and because of his quick work we got the house even as other offers were coming in. Five years later, it was time to move to a larger house. We called Greg, and he worked extremely hard for us. We found a house we wanted, and Greg's diligence and hard work got us the house for a great deal. We would never have gotten our house without Greg. If you are buying or selling a home, you should call Greg. You really want someone you can trust and someone with the experience and dedication to get you the best deal. We are happy to say Greg is not just an incredible realtor; he has also turned out to be a friend of our family.